Now that another holiday season is drawing to an end, you've hopefully found a spot for all of those things that you and your family received as gifts this year. You loved seeing the look on people's faces when they opened their gifts from you, and you were blown away by some of the things you received. At Better Built Barns in Washington, we hope that your holiday season was merry and bright, and that you're looking forward to a great New Year.
However, if you're searching for somewhere to store some of those larger items you got this year, such as lawn equipment or garden tools, then a custom shed can be the way to go. With our help, you can find a suitable shed that will protect your new gifts for years to come.
Lawn Equipment
If you got a new riding lawn mower this holiday season, or that new weed trimmer that you had your eye on all year, then it's important to find the right place to store them. There might not be room in the garage for a riding mower, and your current backyard shed looks like it's ready to fall down. With a new structure, you can protect your mower, trimmer, and any other new lawn equipment from wind and rain, keeping them in good working order for many seasons.
Garden Tools
You might love to garden, and your holiday wish list is always filled with various types of garden tools. If you got a new hoe, rake, or shovel, then you're looking forward to using it once the ground is ready for planting. Until then, you'll have to keep it stored away, and with a new shed, you can place it next to the new planting bench that you're planning to build for the spring. You can also store any mulch or topsoil that you buy over the next few months in preparation of this year's garden.
New Toys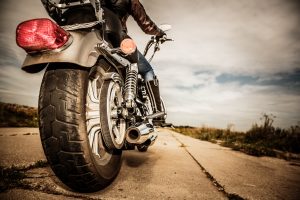 Perhaps you didn't get any lawn equipment or garden tools this year, but instead, you received that new toy you've been longing after for years. It might be a motorcycle or an ATV, or maybe a jet ski that you can take to the lake on summer weekends. Whatever it is, you were stunned when you received the gift, and all you could think about was how happy you were and how eager you were to play with your new toy. When you're not out riding or using it, it's good to have a safe place to park it, and we have the sheds that can easily accommodate an outdoor vehicle or personal watercraft.
At Better Built Barns, we're dedicated to helping every customer find the perfect custom shed or garage for their property. If you have gifts that you received this year that don't fit into the house or the garage, then let us provide you with a new outdoor building that will protect your valuable presents. We can have everything built in as little as one day, and you can then put whatever you need to into the shed.
We look forward to hearing from you!