The New Year is finally upon us, and at Better Built Barns in Oregon, we hope that it's been a good one so far for you and your family. Whether you're traveling or staying home for the holidays, we hope that you've been able to enjoy quality time with friends and loved ones.
As you settle into the New Year, you may have projects in mind for the house or for your car, but you don't have adequate space to work on these projects. A new custom garage could be the perfect solution, and our team can help you choose the best option!
House Projects
When you look ahead to the coming months, you may foresee cooking delicious meals in the kitchen during the spring, or sitting outside by the fire pit in the summer. However, your kitchen may need to be updated before you can use it how you want, and you may not have the furniture you want for your new outdoor fire pit area. When house projects start filling up your to-do list for the year, you'll be glad that you have a garage where you can build things and store supplies for whatever it is you're working on at the time.
With multiple options to choose from in our inventory, you can pick a garage that suits your needs and provides the work and storage space you need for any project this year. Instead of trying to find room in the house, you can have a brand new building where things can be kept safe and sound.
Car Projects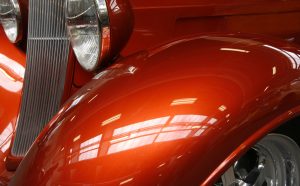 This year is finally the year when you're going to get that old car or truck running. If this is something you've said for the past three or four years, then let us help you make good on that statement. With a new garage on your property, you can have the ideal workspace for restoring that old hot rod or getting that beat-up pickup truck running once again. Whatever vehicle you're working on, you'll be glad that you have a garage where you can swap out an engine, do body work, and keep everything in one place. It's a lot better than working out in the driveway!
Your Own Space
No matter what your new garage is going to be used for, it will be a space where you can get away from it all and use your hands and your brain for a while. Having your own space where you can think and work can be extremely beneficial for both your physical and mental health. You may even have plans to add a TV, a couch, and a fridge for your own cozy little living space where you can watch what you want, or where you can relax at the end of the long day without the hubbub of a busy household all around you.
If you've been thinking about building a new garage on your property, then contact Better Built Barns today. We'd love to help you find the right option for your property and get it built before the New Year gets much older. We can complete most garage projects in as little as one day, provided that the building site is prepped and ready to go.
Get in touch with us by using the form below or by calling one of our Oregon locations today. A member of our team will gladly answer any questions you have and help you make the right decision for your new garage. Before you know it, your new building will be up and you'll be working on all of the projects on your list!